Our Camphor Handmade revitalizes dry skin, soothes itchiness, redness and irritation, improves immunity ,combats bacterial infections such as acne and blisters, improves skin tone and complexion and even has antiseptic, antimicrobial and anti-inflammatory properties. Its rich lathering experience ensure a thorough and deep cleansing from the impurities in your skin pores. The cooling camphor destresses your skin and improves hydration making your skin smooth and soft, thereby leading to rejuvenated and refreshed skin every time you use the soap.
WHY USE CAMPHOR HANDMADE SOAP?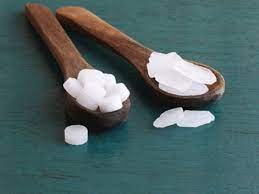 It soothes itchiness and perfect for sensitive skin.
prevents dirt, bacteria and excess oil from building up and causing spots and blackheads to appear.
Cooling effect on skin
Deep cleansing without causing damage to sensitive skin, burns and scars.
Improves skin immunity against bacterial infection.
Improves skin tone.
Best suited for : Sensitive skin,oily skin
Usage Frequency : Everyday use.
Product Texture : Solid soap bar.
Gender : Unisex Product.
Only Natural And Organic Extracts are used while making of the soap.
 Chemical Free
Sulphate Free
Paraben Free
Handcrafted in India
Store the soap in a cool, dry place to avoid quick melting and retaining the original colour of soap as too much heat will slightly change the colour of natural herbs present in soap, although the soap will remain effective at all times.